RIGID CORE FLOORING INSTALLATION
What's Inside Rigid Core Vinyl Flooring?
A typical vinyl SPC floor will have 5 main components:
UV Coating: The top/surface layer of an SPC floor is designed to prevent discoloration and micro scratches.
Wear Layer: The wear layer exists to protect the vinyl against scratches, stains, high traffic, and household wear & tear. When it comes to wear layer thickness, thicker is always better.
Vinyl Layer: This layer is what determines the physical appearance of the floor. Vinyl prints come in a wide variety of colors, patterns, and grain styles, though they're most often designed to mimic the beauty of natural hardwood.
SPC Core: Here's the stone polymer composite core you're becoming more familiar with in this guide. This rigid core is super dense, waterproof, and much more supportive than PVC. The core layer also helps ensure that the vinyl floor planks retain their shape – even when installed over an uneven subfloor.
Underlayment/Base Layer: The base layer of many rigid core LVP floors has an attached underlayment, making installation both easier and more affordable. A quality SPC floor will have an underlayment that has both vapor and sound barrier capabilities.
What Are the Benefits of SPC Flooring?
Water-Resistance: Water damage, whether it be from spilled drinks or a plumbing malfunction, can be costly for homeowners to fix – especially when it has the potential to ruin their flooring. That's why water-resistance is a feature that many people look for when purchasing flooring for their home. Rigid core LVP is not only resistant to water, but many products in this category are 100% waterproof!
Versatility: SPC flooring can be used in any room of the house. Install on, below, or above grade with no restrictions! Another advantage is there's little to no subfloor preparation, as rigid core floors can be installed over just about any subfloor
Easy to Install: No nails or heavy equipment are needed when installing SPC core flooring. Each plank is designed with a click-lock mechanism that makes floating the floors a breeze. With underlayment already attached to the underside of the planks, these floors are among the easiest to DIY.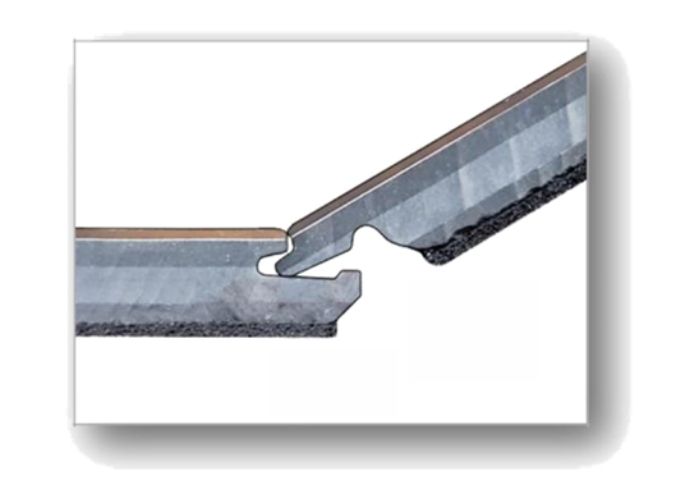 No Expansion/Contraction: The stable stone polymer composite core of SPC floors makes them much less susceptible to expansion and contraction as the seasons (and thus, interior humidity levels) change. When you choose rigid core flooring, you don't have to worry about shrinkage, gapping, and buckling like you would with natural hardwoods.
Affordability: If you're renovating on a budget but still want durable and long-lasting floors, rigid core is the way to go. These floors are typically priced between $3-$6 per square foot. You don't have to sacrifice beauty, either, as most SPC floors are designed with a wood-look or stone-look surface.
Ready to replace your floors?
Have you been wanting to update your floors? Now is the perfect time to update your flooring. European Parquet Inc. has over 20 years of experience supporting homeowners, general contractors and apartment building management companies throughout the Lost Angeles area with updates to their home and flooring.
What is Rigid Core Flooring?
SPC flooring is an engineered product that's one of the most water-resistant, durable, and versatile options you have when it comes to home improvement. Along with LVT (Luxury Vinyl Tile) and WPC (Wood Polymer Composite), SPC or rigid core flooring is a key player in the 'resilient' category of today's flooring market. Traditional engineered floors are taken to a whole new level when designed with this high-stability core.